State Emergency Services (SES)
The State Emergency Service (SES) primarily use the SAGRN for all radio communications throughout South Australia, some remote units however continue to maintain HF radio equipment for situations where GRN coverage does not exist. The SES have access to a number of SAGRN talkgroups for operations and planning as well as some simplex channels and UHF police frequencies for local communications at incidents.
All SES call receipt and dispatch functions are carried out through the MFS Communications Centre in Wakefield street Adelaide. When a call for an SES tasking is received the details are taken and then a response page is sent to the closest SES unit, the page must be acknowledged within six minutes of it being sent or another unit is responded. During busy operational periods the SES State Operations Centre is staffed by volunteers from the SES Headquarters Unit, these personnel assist with some of the call taking and dispatch functions from the MFS Communications Centre staff.
Upon becoming operational for an incident each SES unit will transmit a general broadcast on talkgroup 'Bravo Primary SES OPS 1' stating the type of incident they are responding to before changing to their local talkgroup.
The SES use the SAGRN paging network for response and general messaging. The state-wide coverage and very quick messaging times means it's a huge improvement over the previous commercial paging networks many SES units used. SES volunteers are also able to be informed of predicted severe weather and kept up to date with the status of major incidents with information being sent to pagers from the CFS / MFS / SES state headquarters.
The call rate into the SES is typically 4 or 5 per day but the measured peak was 621 calls over a six-hour period. Approximately 50 % of the calls are from the Police and 50 % from the public. In the 2013 - 2014 financial year the SES responded to 10296 taskings.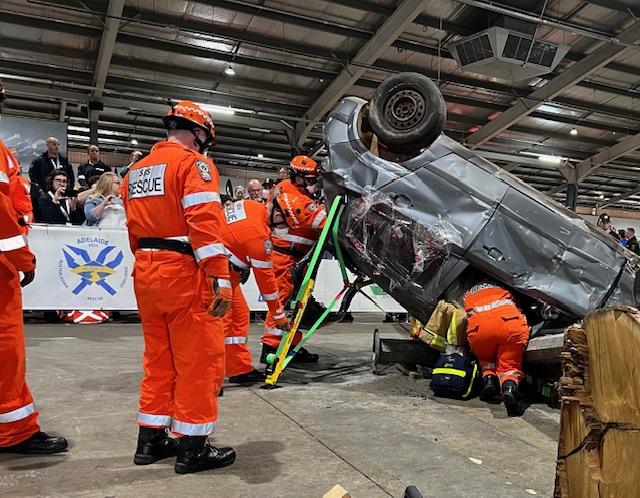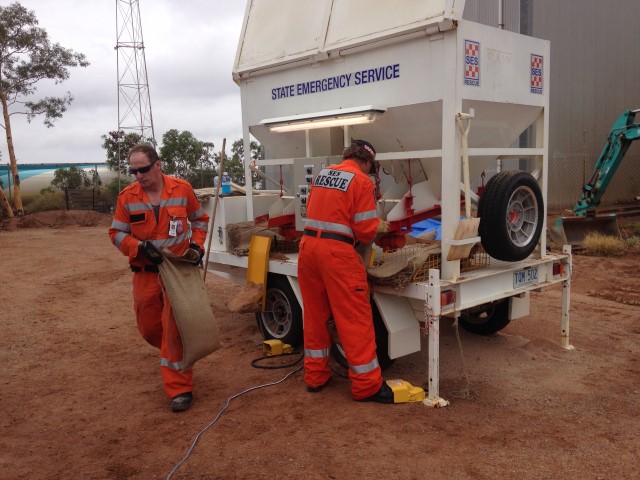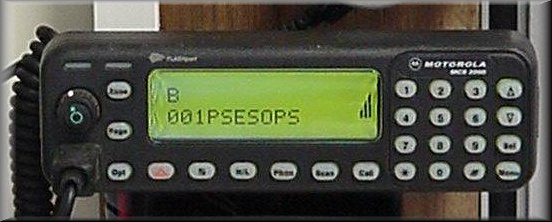 SES Mobile radio on talkgroup 'Bravo Primary SES OPS1'